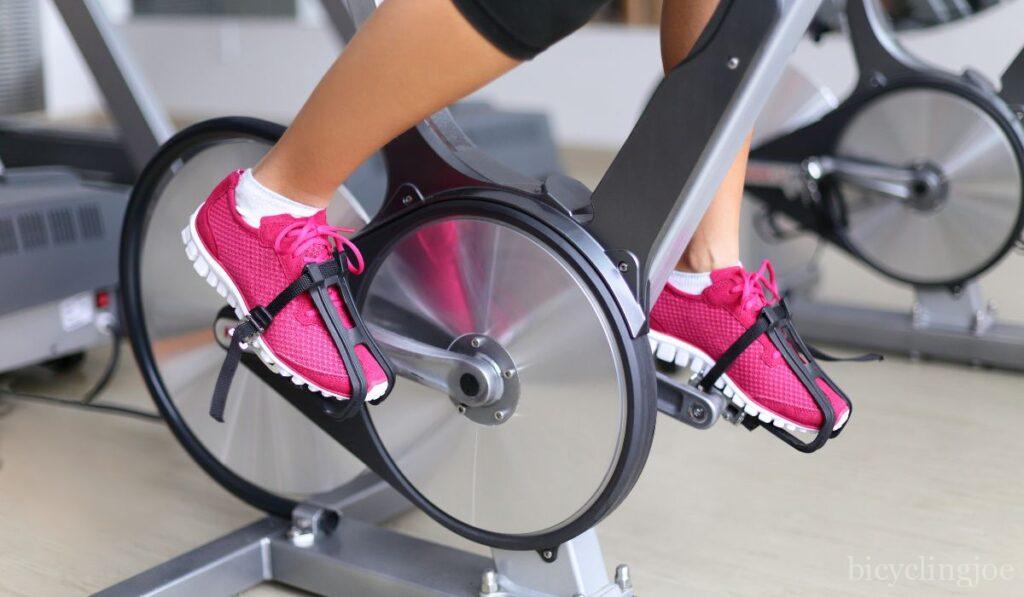 The Ultimate Guide to Indoor Cycling Shoes for Wide Feet
Introduction
Indoor cycling has gained immense popularity in recent years, offering an effective and enjoyable way to stay fit. However, one essential aspect often overlooked is the choice of the right footwear. Cycling is an excellent way to stay fit and enjoy the outdoors or a high-energy indoor class. However, for those with wide feet, finding the right cycling shoes can be a challenge.
If you have wide feet, finding comfortable and supportive indoor cycling shoes can be even more challenging. In this comprehensive guide, we'll explore the world of indoor cycling shoes for wide feet, helping you make an informed decision for your next workout. Also, we'll explore the world of indoor cycling shoes for wide feet, ensuring you can pedal comfortably and efficiently. Let's dive in!
Your Journey to Pedal Perfection
Indoor cycling shoes are specially designed for the unique demands of stationary biking. They provide crucial benefits, such as enhanced pedaling efficiency, stability, and comfort. Your experience cycling depends greatly on your choice of cycling shoes. They provide the necessary support, power transfer, and comfort during your rides. When you have wide feet, it's essential to find a pair that accommodates your unique foot shape.
Why Are Wide Cycling Shoes Important?
Individuals with wide feet often struggle to find suitable workout gear, but the right pair of indoor cycling shoes can make a world of difference. Wide cycling shoes are essential for several reasons. Firstly, they prevent discomfort and numbness that can occur with shoes that are too narrow. Secondly, they improve power transfer by allowing your feet to sit naturally in the shoes. Lastly, they enhance overall comfort, making your cycling sessions more enjoyable.
How to find the Right Fit?
Measure Your Feet
Before you start shopping for indoor cycling shoes, it's crucial to measure your feet accurately. Use a brannock device or a piece of paper and a ruler to determine the length and width of your feet.
Consider Shoe Widths
Cycling shoe widths typically range from narrow (B) to wide (E or EE). Knowing your foot width will help you select the appropriate width for your shoes.
Try Before You Buy
Visit a local bike shop to try on various brands and models of cycling shoes. Make sure to wear the same socks you'll use for your rides and check for any pressure points or discomfort.
Additional Features to Look for
Wide Toe Box – A spacious toe box is crucial for accommodating wide feet comfortably.
Adjustable Straps and Closures – Shoes with adjustable straps or closures allow for a customized fit.
Breathability – Good ventilation keeps your feet cool and dry during intense workouts.
Sole Material – The sole material affects the overall comfort and pedaling efficiency.
Top Brands and Models
When it comes to indoor cycling shoes for wide feet, several brands and models excel in providing both comfort and performance. Some popular options include:
FAQs about Indoor Cycling Shoes for Wide Feet
Are wide cycling shoes less efficient than narrow ones?
Wide cycling shoes are not less efficient; in fact, they can enhance your efficiency by providing a more comfortable and stable platform for pedaling.
Can I use regular cycling shoes if I have wide feet?
While you can use regular cycling shoes, wide cycling shoes are designed to offer better comfort and support for wider feet.
How can I clean and maintain my wide cycling shoes?
To clean wide cycling shoes, wipe them down with a damp cloth and mild soap. Allow them to air dry, and store them in a cool, dry place.
Should I choose lace-up or Velcro closure wide cycling shoes?
The choice between lace-up and Velcro closure wide cycling shoes is a matter of personal preference. Both options can provide a secure fit, so choose the one that feels more comfortable to you.
Do I need to break in wide cycling shoes?
Yes, it's advisable to break in wide cycling shoes gradually to ensure they conform to your feet and provide maximum comfort.
Can I use wide cycling shoes for outdoor cycling?
Wide cycling shoes are versatile and can be used for both indoor and outdoor cycling, making them a great investment.
Conclusion
Finding the perfect pair of indoor cycling shoes for wide feet is essential for your cycling enjoyment. By following our guide, you'll be well-equipped to choose the right fit and enjoy comfortable rides, whether you're hitting the open road or participating in a high-intensity indoor cycling class. You might find our blogpost on Best Compression Socks for Cycling also interesting.